Yellow Cream
240↑*120↑*2cm ( Slabs)

USD 76.31/㎡

240↑*120↑*3cm ( Slabs)

USD 104.66/㎡
Loading seaport:

Xiamen

Freight:

Buyer pays freight from China to
destination. Freight Charges

Payment Terms:

L/C (Letter of Credit)

T/T (Telegraphic Transfer)

Delivery Detail:

By sea freight with container load

Loading Time:

3-15 days depending on the quantity
You haven't logged into your account,please log into your account then add the goods. Sign In ! ,I haven't an account Register Now !
Not selected! Please select the products you want to buy !
You can have an initial inspection of products after payment. If there are is any quality problem related to any of our products, we promise to return or change within 30 days.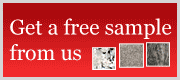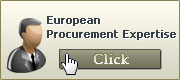 Product Details
Tiles
Slabs
Countertop
Packing
Yellow Cream Details
Category:

Granite

Country of origin:

Brazil

Main Color:

Yellow
Yellow Cream Description
Yellow Cream is a yellow marble from China,Marble has been valued for its natural beauty and elegance since the dawn of civilization. Marble is a popular stone choice for wall cladding, stone furniture, fireplace surrounds, architectural panels and bathrooms.
Delivery Details
◇All stones are natural products, so color variation exists
◇All prices are for FOB China unless specified
◇We have an Order Tracking System for buyers to track the order production and shipment online
Quality Guarantee
1. Dimension: (LxWxT) :Tolerance +/-1MM (Thickness)
2. Top face finish: Mirror Polished Finish.
3. ISO9001 & CE
Chemical Composition(%)
SiO2:
Fe2O3:

CaO:

Al2O3:

MgO:

Na2O: ,,,,
Physical Properties
Density(g/cm3):

Water Absorption(%):

Bending Strength(MPa):

Hardness/modulus of elasticity(MPa):
Chromatic aberration

The image in this website is for reference only. To find the true color, tone and pattern, please refer to the stone sample.




Yellow Cream Granite Tile
Granite is the perfect material for tiles,wall stone,countertop as it has incredible strength and durability. Natural granites also occur in a range of colours from classic grey to pink, imbued with both the coolness and warmth of nature.
Granite tiles will work virtually anywhere. They have a classic beauty that is timeless and a durability that will allow you to enjoy your investment for years to come.
We can supply many kinds of high quality granite tiles using domestic and imported material.
You can customize your own product dimensions and finishes,contact with us! I'm Online Chat Now! or Leave a message
1) Finishes: polished, honed, flamed, bush hammered, or customized
2) Tiles sizes will be as follows:
a) 305 x 305mm or 12 x 12"
b) 400 x 400mm or 16 x 16"
c) 457 x 457mm or 18 x 18"
d) 600 x 600mm or 24 x 24"
e) Thickness: 10mm (3/8"), 12mm (1/2"), and 20mm (3/4") f) Cut-to-size or any other customized sizes Inner

Sorry! The stone no tile image yet!
Yellow Cream Granite Slab
Slabs of Granite are broad and thick, four sided pieces of stone larger than tiles. Particular application and usage of granite slabs varies with the finish, color and thickness of the slab. Different size of slabs are used for different purposes such as large sized slabs are mostly used for layi